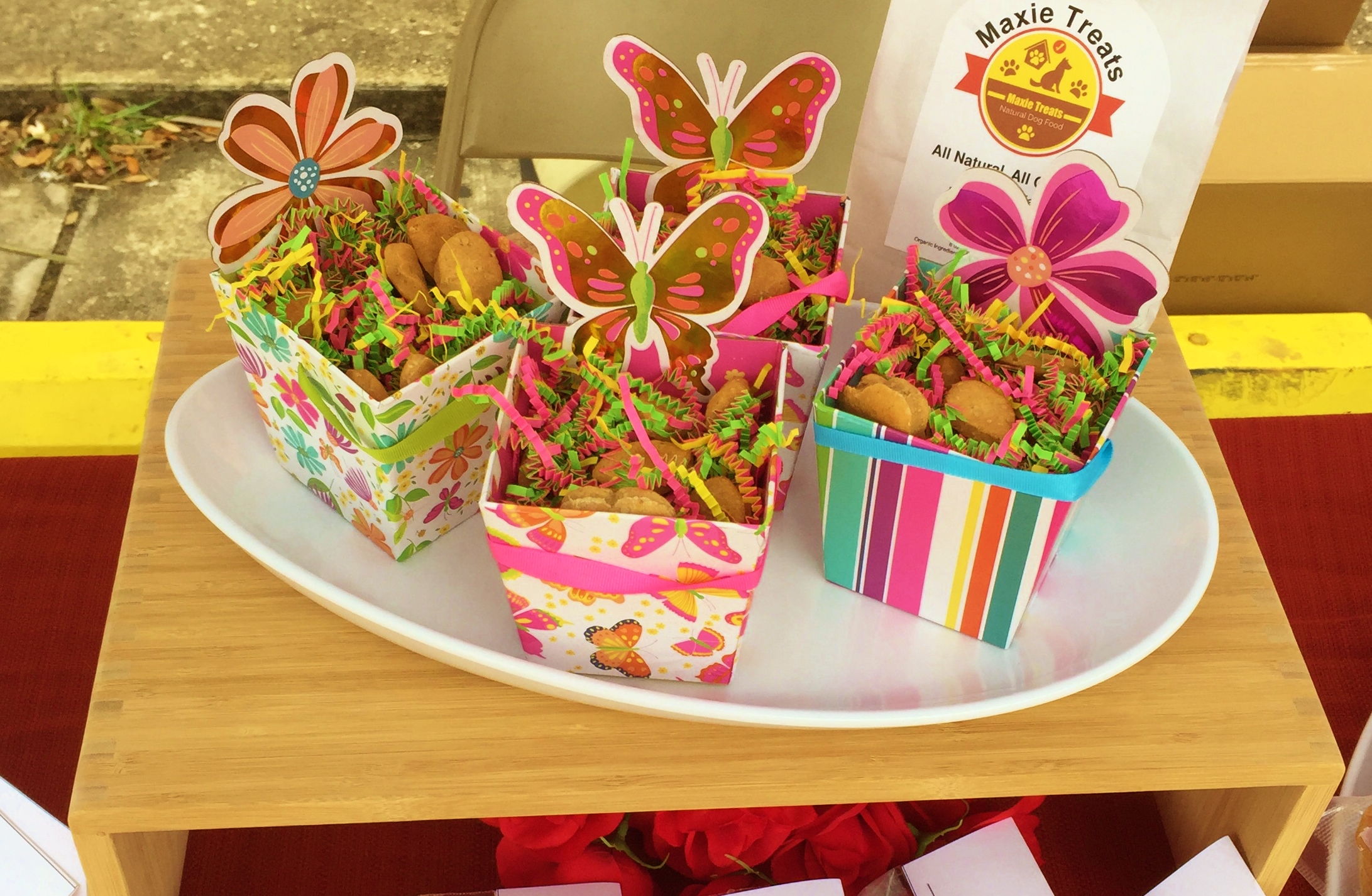 Holiday Treat Basket
FREE SHIPPING AND TAX INCLUDED ON ALL ITEMS
Why not treat your best friend to a cute holiday gift basket.
Contains: 1 gift basket, about .25 lbs peanut better oatmeal treats.
How to eat Maxie Treats: Your pet is accustomed to strong chemical additives in their treats from the store-bought varieties. So, you may need to break the first treat open to let them smell what's inside. Because of the proprietary technique to seal the treats from harmful bacteria, your little human may not be able to smell the good things which await them inside of Maxie Treats.

All orders are handmade and made to order. Please allow up to 2 business days for your order to be produced and shipped.

Please note shipping, handling, and tax have already been added to the cost of all items.
Pictured are the Valentine & Easter baskets. Seasonal with more to come.